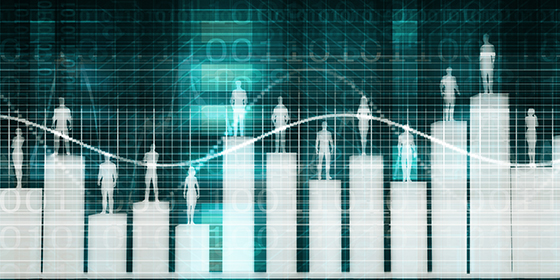 25 Sep

Syenap takes your staffing to the next level

If you're an avid follower of our blogs (and if not, why not?) you'll know that we've recently released our prediction component that allows you to predict future activity in store by hour, week or month. This in itself is pretty amazing, but because our need for advancing retail analytics is insatiable we've taken it a step further: using these predictions to effectively staff your store.

How our new staffing component works

With the ability to predict future activity at the store, Syenap can now generate a staff roster to ensure that there is enough staff on hand. The staff roster can be based on future transactions, customer entry or people standing in queues instead of the way retailers have done it traditionally – purely using transactional data. You can choose the appropriate staff-to-customer ratio depending on your industry and/or staff budgets.

Here are some practical examples:
A high fashion retailer might demand that enough staff is available for visitors on a one-to-one interaction basis to encourage the sale of an exclusive handbag.

A bank on the other hand might require a staff-to-customer ratio of 1 to 5.

An FMCG would require a low staff-to-customer ratio on the floor to assist shoppers in finding the products they are looking for.

A mall would be required to deploy security personnel based on customer activity, security-to-visitor ratio, and event days.

Thanks to our Prediction component, the new Staffing component allows you to generate your own staffing rosters, export them, or receive them via email. Below is a preview of how you could be managing your staff schedules:
Both the Staffing and Prediction components are available on the Syenap Dashboards or can be accessed by API to be embedded in existing BI platforms, intranets or as returned aggregated JSON, XML or CSV files.
Upcoming retail analytics components
With the Prediction and Staffing components almost done and dusted, we're almost ready to release the Goals and Alerts components. These components will make it possible for you to set goals for a given store, be it conversion rate, customer entry, or transaction numbers and income.
The path to success is monitored closely and alerts are sent when goals are in jeopardy of not being met, which gives you time to adjust your strategy before failure – because no one wants to be a failure.
Click here to get one of our consultants to contact you about these features. We want you to succeed. If you win, we win. And we really, really like to win.